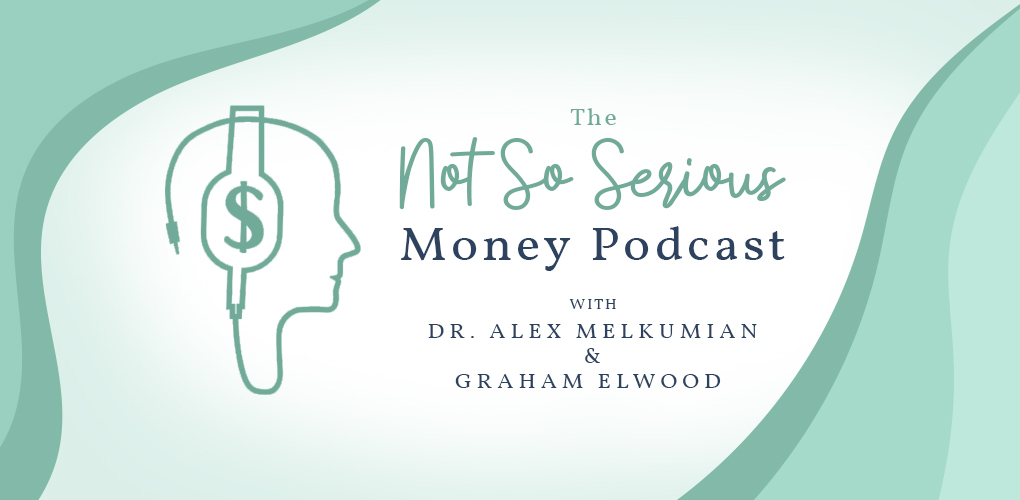 Money is not everything, but money is vitally important as it impacts almost every area of our lives. Beyond our basic needs, money helps us feel fulfilled and successful in achieving our life's goals. But it also helps to support that which matters most to us — our family, health, education, experiences of adventure and fun.
With money being so important the questions that beg to be answered are:
Why do we have such a hard time talking about money?
Why do we make conversations about money so scary or serious?
Answering these questions is what this podcast is here to explore.
Co-hosts Dr Alex Melkumian and comedian Graham Elwood explore the complexity of financial psychology and wellness about real life experiences conveyed through humorous storylines.
LISTEN TO THE LATEST EPISODE
Episode 2 – Coming soon…